Work Packages Organisation
The project is organised in 7 Work Packages (WP), as shown below :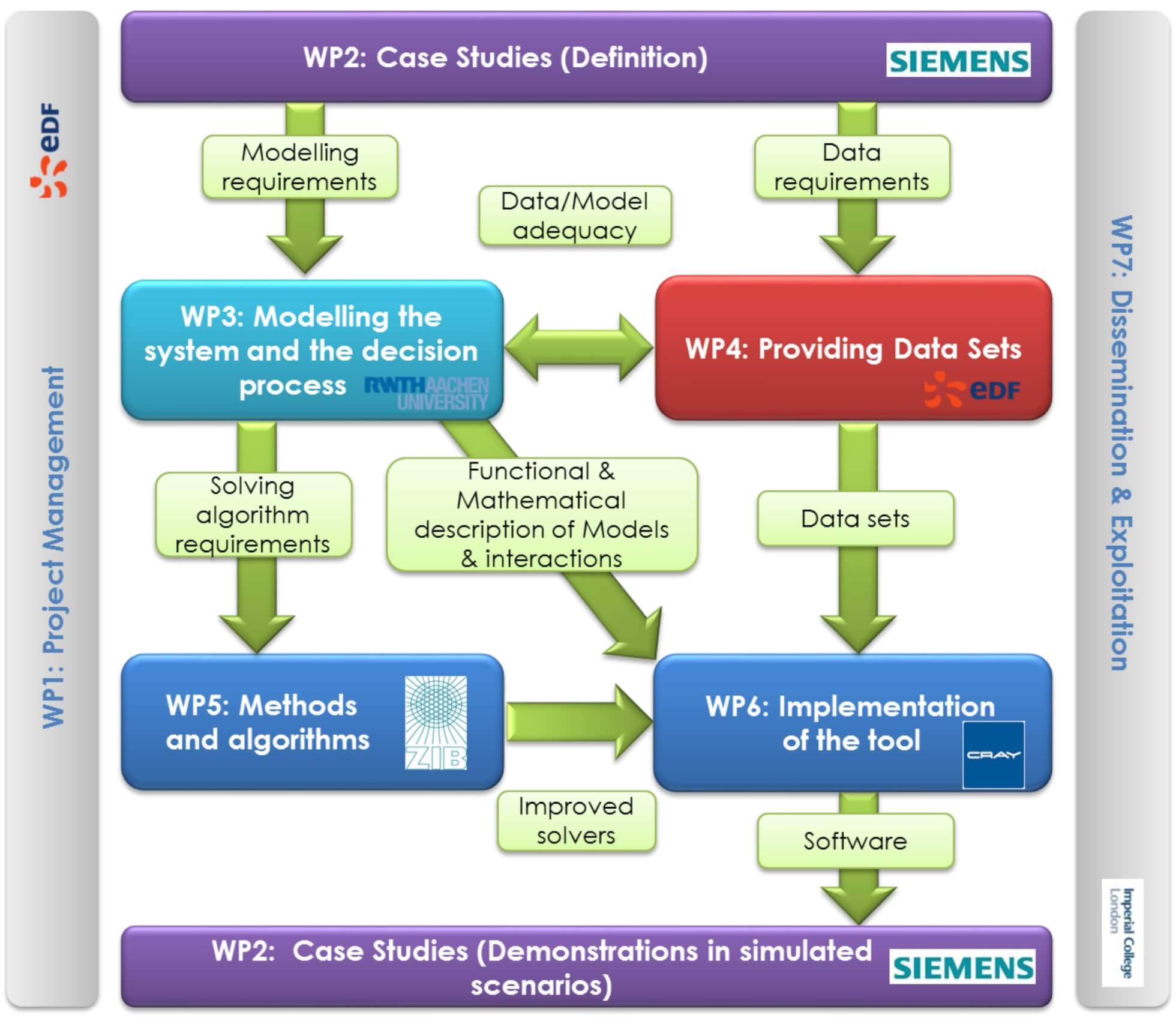 The Project will be managed through the following bodies: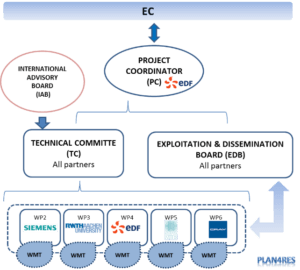 The Project Coordinator (EDF) will be in charge of coordinating project management and reporting activities.
The Technical Committee (TC) will act as the supervisory body for the project execution.
The Work Package Management Team (WPMT) will be in charge of managing all day-to-day activities, including technical work and reporting to the TC.
The International Advisory Board (IAB) will provide the PC with consultancy on technical activities for further empowering the efficiency of the project coordination and management.
The Exploitation & Dissemination Board (EDB) will approve the exploitation plan and all dissemination actions.